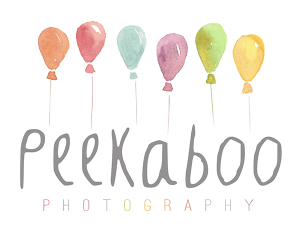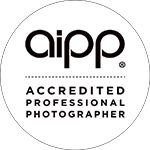 Welcome to Peekaboo Photography. Professional and affordable Newborn Photography, Baby Photography and Cake Smash Photography.
Peekaboo Photography is one of Melbourne's most popular newborn baby professional photography studios.
Specialising in simple and beautiful newborn, baby, and family photography, Peekaboo Photography is located in Melbourne. As a mother herself, Angela has been in the industry for many years with over 6 years experience posing and photographing newborn babies.
An accredited member of the Australian Institute of Professional Photography (AIPP), Angela is passionate about caputuring the beauty and personalities of little people. Angela also holds a current Working With Children Check and Police Check.
Peekaboo Photography is a multi award winning newborn and baby photography studio.
Melbourne newborn photography
Newborn Photography is our speciality and favourite age to photograph. We love to capture that fresh newborn look.
Photographs of your precious newborn baby should ideally be taken within 2 weeks after birth. As a newborn photographer in Melbourne we love creating beautiful, custom works of art for you to enjoy for years to come. We specialise in newborn photography and will capture your precious baby beautifully.
Custom designed wall art, albums and birth announcements cards are also available.
Newborn photography should be booked in prior to your due date to ensure a session with Peekaboo Photography.
Email us for further information enquiries@peekaboophotography.com.au
Contact: Peekaboo Photography 03 9745 2579
Melbourne baby photography
Your tiny baby will change dramatically in their first year of life. Photographs taken at 5-12 months of age are simply gorgeous. Your baby may be able to hold their head up, or even be sitting unassisted. This is a great age to capture their gorgeous little personalities. Angela uses fun and proven techniques to bring out the true personalitites of your children to capture real emotions and moments. Emial Peekaboo Photography for further information. enquiries@peekaboophotography.com.au
Melbourne cake smash photography
Our cake smash photography sessions are a great alternative to your standard 1 year old portraits. Your bring the baby, and we'll create a day for you to remember! We love celebrating our babies 1st year. Cake smash photography sessions start with a regular mini portrait session capturing your child. Then comes the cake...........And we let your child loose to make a mess! A cake is included in our cake smash photography sessions! But remember cake smashes can be reallly messy so be sure to pack a special bag just to put your baby's icing-covered clothes in, and a fresh set of clothes to wear once cleaned up.
With an extensive and beautiful range of photography products and keepsakes offered, including framed prints, canvases, acrylic products, fine art albums and high resolution digital images, there are many display options for every family.
Peekaboo Photography specialises in creating unique Newborn, Baby, Toddler and Child photography.
We strive to capture your children's personalities in unique and different ways. Our multi-award winning photographer services Melbourne and surrounding areas including, but not limited to: Mickleham, Craigieburn and Epping.
Newborn, baby and toddler photography sessions available. Please contact us to book a session.
All photographs, and content contained in this website are © Peekaboo Photography